Airport Concessions &
Real Estate Law
Airport Concession Agreements
Jim Jacobs, principal and lead attorney  in Jacobs & Dembert, P.A.'s airport concession agreements practice, has represented airport concession operators for over 30 years.
We provide legal services for every stage of the business life cycle of an airport concession operator. We effectively combine our general corporate strength and skill with our specialized experience in the airport sector to produce ideal outcomes for our clients. We work with established operators as well as those new to the industry on:
·       Corporate set-up and business form
·       Joint venture and related operational structuring and negotiation
·       Airport Concession Disadvantaged Business Enterprise ("ACDBE") compliance
·       Assisting ACDBEs to obtain certification
·       Advising on proposal submissions,
·       Lease drafting and negotiation
·       Ongoing issues with partners, tenants and landlords
·       Brand licensing
·       Acquisition transactions
Our clients include concession operators at nearly every major United States airport in a broad range of concept categories. These include specialty retail, technology, news and gifts, food and beverage and apparel. Our clients are diverse, such as a family-owned business opening rolling out multiple retail locations, established ACDBE operators teaming with national brands, an ACDBE operator with stores across the country and a non-ACDBE nationwide technology retailer.
ACDBE regulatory compliance is one of our areas of focus. With our years of experience in structuring joint ventures, we have represented both ACDBE minority owners and non-ACDBE majority owners. We appreciate that the regulatory guidelines are difficult to navigate, and we strive to provide guidance necessary to enable our clients to meet their objectives consistent with remaining in legal compliance. Our services include initial JV structuring as well as assisting on ACDBE audit responses, and we maintain strong working relationships with fellow experts in the field.
Real Estate Acquisitions and Sales; Leasing.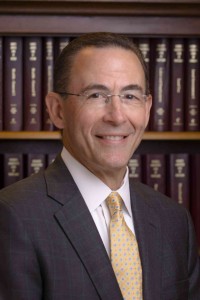 We provide legal advice for a broad range of commercial and residential real estate transactions, including the purchase and sale of properties that include office buildings, retail locations, warehouses and manufacturing facilities. In addition to preparing and negotiating the relevant documents, we review and negotiate financing documents in connection with acquisitions. We also represent commercial landlords and tenants in the preparation, negotiation and review of commercial leases. To the extent issues arise in the course of acquisition and sale of residential properties, we review and negotiate contracts and other agreements in that regard.