Health Care Law
In a constantly changing business and regulatory landscape, the health care industry and its legal mandates and regulatory requirements are constantly evolving. Jacobs & Dembert, P.A. has helped Maryland health care providers comply with the myriad of state and Federal laws regarding fraud and abuse, self-referral, reimbursement, fraud and abuse, licensing and certification, HIPAA and privacy, risk management, medical staff, and the business aspects of health care for over two decades. We draw upon extensive experience  dealing with the complex health care provider system, private and government payors, and state and Federal agencies to advise individual providers, physicians, and other provider group practices, ambulatory care facilities, hospitals, nursing facilities, assisted living facilities and other individual, group and institutional health care providers.
Health Care Business and Corporate Law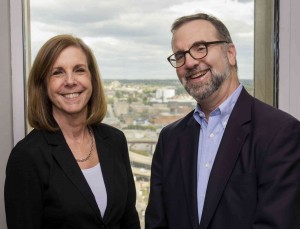 Health care providers face many of the same challenges in successfully addressing business and corporate law issues faced in other industries. When our business and corporate experience is applied to the health care industry, we bring the added value of our expertise in the special regulatory constraints applicable to health care providers. Our services in the health care area include representing employees and employers in employment relationships, most recently following the industry trends of representing physicians as they align their practices with institutional providers. We also represent individual providers, physician practice groups and other health care entities in a broad range of contract matters, including corporate governance documents, such as stockholders and operating agreements, as well as contracts with third parties, such as investments in ambulatory surgery centers, dialysis centers and other commercial activities.
Regulatory Compliance and Reimbursement Issues
Regulatory compliance is key to avoiding governmental enforcement actions and assuring reimbursement from governmental and other payors. Regulatory concerns include fraud and abuse, Stark and other self-referral issues, and HIPAA/privacy issues. We can assist with identifying compliance risks, developing compliance plans, structuring business arrangements and responding to governmental concerns.   Our understanding of state and Federal health care program requirements related to Medicare certification and reimbursement, anti-kickback, self-referral and tax-exempt issues, can address all of these issues both defensively in the planning stage and in response to identified problems.
Credentialing, Representation Before Professional Licensing Boards and Medical Staff Matters
Licensed health care professionals may face investigations and disciplinary actions before their professional licensing boards. We have many years of experience representing physicians, nurses and other licensed health care professionals before their respective licensing boards. We always recommend that professionals obtain representation as soon as they are advised of any pending investigation and our lawyers can assist and guide throughout the process based on our knowledge, experience, and relationships. In addition, we also represent providers in connection with matters concerning medical staff membership and clinical privileges as well as payor and related credentialing and certification matters.